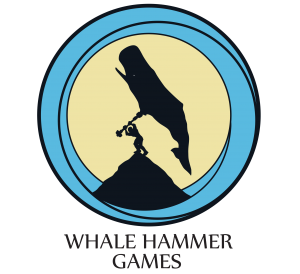 Whale Hammer Games is an independent game developer based in Canberra, Australia.
In July 2013, the three members of Whale Hammer Games sat down and decided they wanted to make a game that evoked the feeling of adventure that their writer Peter C had felt in the previous six months as he trekked through the Himalayas. They wanted the game to challenge gamer's perspectives and to explore real world issues in an honest and interesting way. Drawing from influences such as Hayao Miyazaki's, 'Nausicaä of the Valley of the Wind' and Raymond E. Feist's, 'Serpent War Saga', Tahira: Echoes of the Astral Empire was born.

Peter Castle – Director and Lead Writer
Peter has worked in business development roles for a number of ACT businesses. He loves to write, draw and to travel to remote places. His goal is to create a game that captures the feeling he gets when he travels.
He graduated from The Academy of Interactive Entertainment with an Advanced Diploma of Screen Media in 2012.


Tom Cox – Lead Developer
Tom graduated from the Australian National University with a Bachelor of IT in 2012.
He is an avid gamer who believes in the ability of games to challenge people, and influence their broader perspective on life. He wants to make games that have this effect on people, and help them explore real-world issues in a meaningful way.

Peter Simpson – Lead Artist
Peter worked as a Photoshop Artist and Illustrator before leaving to write his book Practical Anatomy for Artists, which was published in 2010.
He graduated from The Academy of Interactive Entertainment in 2012 with an Advanced Diploma of Screen Media.
He relishes the challenge of bringing a new world to life in a striking visual style.
More of His Work