What is Tahira?
Tahira: Echoes of the Astral Empire is a 2D turn-based tactics role-playing game, in which you're leading the last remnants of your kingdom across a dying sci-fi world as you desperately try to escape the army that pursues you.
Release Date: Late 2015
Platforms: PC and Mac (others to be determined closer to release, we would love to release on Linux and Tablets too)
Features
Turned-based tactical combat that takes place in a wide range of scenarios with varying win conditions.

Customisable armies and a unit leveling system that lets you build an army for your play-style.

Hand-painted environments and rotoscoped character animations (over 450 drawn key-frames per character).

Oddly fulfilling conversations with an extensive cast of characters. Tahira's script is 120 pages long, or to put it another way, it has 2200 lines of dialogue.

An original score by Brendan Holyland.

An epic science fiction story. In which you explore a dying world, ravaged by the excesses of humanity's past and uncover the history of a time when man walked among the stars with impunity.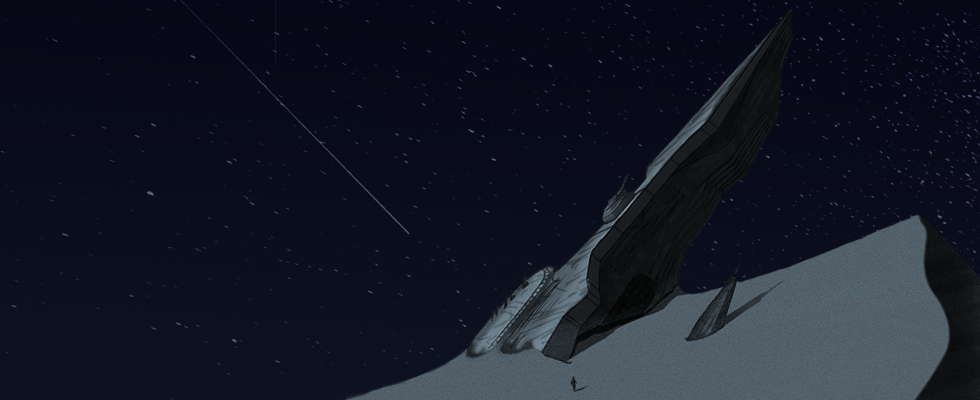 The Story
Tahira is the youngest daughter of Tariq, ruler of the kingdom of Avestan. When she returns home to find her family dead and her kingdom in ruins she must find the strength to lead the survivors across a dying planet, in search of a new home.
Among the survivors is the captain of the King's knights, Lord Baruti. They are soon joined by a mercenary company as notorious for its skill in battle as the stormy relationship of its two leaders.
Can Tahira lead this disparate group safely across hostile lands, populated by monsters, bandits and an environment ravaged by the excesses of humanity's past?
And is leading her people away enough? When the Enemy who destroyed their home is intent on recovering powerful artefacts from the past, artefacts from a time when man walked among the stars with impunity.

The Characters
You'll meet a diverse ensemble cast as you move through the world of Tahira. From exiled Queens to drunk merchants, Tahira's world is filled with characters who are struggling to survive as civilisation collapses around them. However, at its core, this is the story of how a reluctant princess named Tahira must overcome herself and those who seek to exploit her, to become the leader that her people want and need her to be.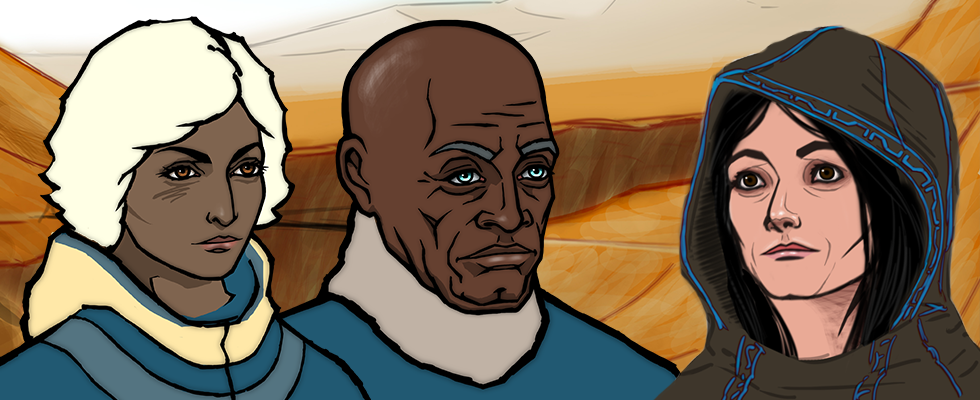 2D Rotoscoped Animation
Characters in Tahira are brought to life with an animation technique called rotoscoping. We film an actor performing every type of movement required for each character. Then we model any 3D props, such as swords and heads that the character requires and match those 3D objects' movements to the footage. Our artist, Peter Simpson, then begins the intensive process of hand drawing the animation frames. Each character has roughly 450 drawn frames. Finally we colour the animations and adjust their timing in a video editing program. All told, the process for creating one character takes two months of full time work.
There will be nine character archetypes in Book One of Tahira with many variations of those archetypes.